The 230-acre train and trucking facility in Northeast, Shoreham Yards, has become the exposé piece of Minneapolis artist, Gudrun Lock, who wanted to discover what more there is to the depot than its current aged state. Her research of over two and a half years is being showcased at Weisman Art Museum, 333 E. River Parkway, through May 15.
Lock has resided in Northeast for 14 years. She would pass by Shoreham Yards, 2800 Central Ave. NE, on her daily dog walks. She is a professor at the Minneapolis College of Art and Design. Her mediums include sculpture, photography, writing and performance art.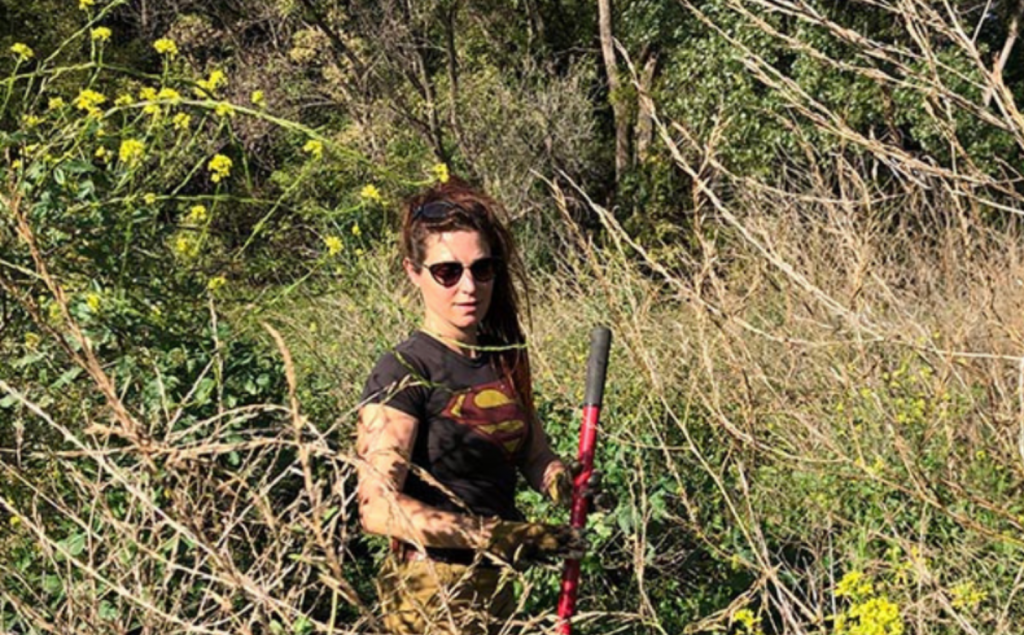 By paying attention to the local nature and community of the site, Lock, along with many collaborators constructed a showcase of Shoreham Yards' history and current existence within the Northeast neighborhood, contrasted with colonialist expansion, historical pollution, contemporary consumption and wildness.
Some of the collaborators include a bird specialist, an arborist, a professor of anthropology at University of Minnesota, a multimedia artist, a designer, a musician, a writer, a community activist, a naturalist, an artistic educator, a multimedia and performance artist, and students from the Arts Entrepreneurship Department at MCAD.
The topic of value has been Lock's main artistic interest. "Questions of value have always been interesting to me—what we consider valuable, and what dominant culture considers valuable versus what in reality is valuable," Lock said.
Clean water, air and the relationships within communities are some areas in which Lock looks to study the topic of value. "I focus around questions related to the underdog, so people and ideas, plants and animals, communities that often aren't foregrounded in our contemporary culture as having any value," Lock said.
While walking her dog around Northeast, Lock notices out-of-the ordinary places that remind her of the curiosity she had as a teenager. "I would like to explore these types of sites, the in-between places or places where the rules were different, and you didn't know what to expect around the corner," Lock said.
Three years ago, Lock first began researching the tree and bird species at Shoreham Yards and the Iron Range taconite that would fall off the trains. She also took account of some areas where the sand and dirt would blow around, making it harder for passersby to breathe and see. She would notice the community that used Shoreham Yards' neighboring garden and those who would walk their dog past the site.
"How do we rethink the green spaces around the yards this site as a place of possibility?" Lock asked.
One of her more notable research findings was the Shoreham Yards Repository, an online data collection starting in the 1980s that follows the history of pollution mitigation efforts at the depot. The pollution is not only from the railroad and trucking industry but also from a historical utility pole company that would dip trees in diesel fuel. Lock shares about the site's clean-up agreement with the Minnesota Pollution Control Agency in her exhibit—noting that although clean-up is taking place, pollution can never be undone; it can only be moved elsewhere.
"How do we reimagine some of these places with the remaining pollution?" Lock asked. She hopes that the 81 species of birds and numerous pollinators already present on these lands can be supported by introducing more plant and tree diversity.
When the exhibit first gained traction earlier this spring, Sue Leaf, the writer who published the biography of T.S. Roberts, founder of the Bell Museum of Natural History who is known as the father of Minnesota ornithology, reached out to Lock. Lock's collaborators sourced entries from one of Roberts' journals written in the 1870s that explored the species of wetland birds in the area that is now Columbia Golf Course, adjacent to Shoreham Yards. Later, he would return to capture notes on the declining population of the area's wetland birds.
"Almost every time he mentions Sandy Lake, he says, 'Went to Sandy Lake. We shot,' 'Went to Sandy Lake. We shot'—and then fifty years later, after shooting them for eating and collecting specimens, he returns and finds that there's not as many birds there," Lock said.
"The Eurocentric thinking back then was that nature's gifts were infinite." She finds that wildlife sustainability was so unthought of in the late 1800s that naive consumption of nature was the usual. Contemporary consumption is another key point of Lock's exhibit.
"It's [the exhibit] relating to so many different types of people. You could be interested in one very specific thing like the diversity of trees or the mapping of the landscape or be interested in birds or train hopping. There are so many ways to get involved," Lock said.
The reimagining of Shoreham Yards is presented in the form of objects, documents, data sets, visualizations, maps, illustrations, and photographs including several objects on loan from the University of Minnesota's Bell Museum.
by Meg Bishop