Open Saturdays are the perfect time to stroll all four floors of the 101-year-old former seed warehouse, now home to over 300 artists and creative small businesses. Open studios, special events and gallery openings all under one enormous roof!
The Northrup King Building
1500 Jackson St. NE
Minneapolis, MN 55413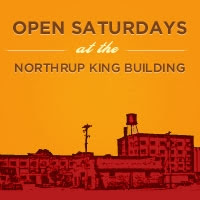 COVID-19 Notice: Masking encouraged for non vaccinated visitors.