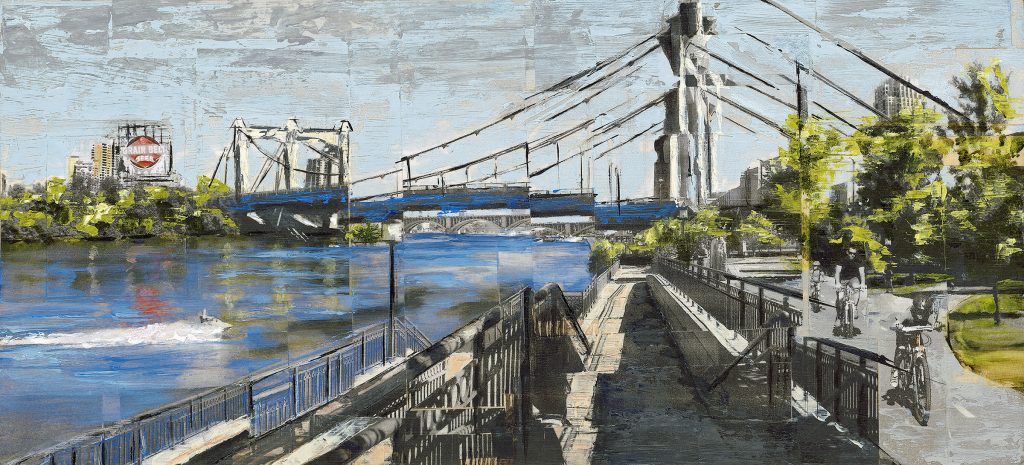 2022 Northeast Calendar Artists
Congratulations to these artists whose images are included in the 2022 Northeast Calendar, produced by the Northeast Minneapolis Arts District:
Suzanne Skon, cover, and for the months: Mike Anderson, Janet Bayliss, Owen Brown, Sonja Hutchinson, Jason Jenkins, Jeffrey Kraker, Angela Lundberg, Mark Peterson, Dennis Ready, Pete Sandvik, August Schwerdfeger, Hannah Steen.  The selections were made by three independent judges and Leann Johnson, who designed the calendar.
The Arts District merged with Northeast Community Development Corporation, which for 11 years prior had produced the calendar. As an arts project, it was fitting to continue it under the Northeast Minneapolis Arts District banner.
The NE Calendar is supported by Northeast community businesses and organization. Logos below:
The 13-month calendars with local art of Northeast neighborhoods are free while supplies last. 
They are available at business locations in the Northeast area:
Akis Breadhaus
2506 Central Ave. NE
Bottineau Neighborhood Ass'n
2205 California – see main office in Calif building
Bremer Bank
2401 Lowry Ave. NE
Brickmania
1618 Central Ave. NE #110
California Building
2205 California St. NE #100
Central Ave Liquor
2538 Central Ave. NE
Central Car Wash
1814 Central Ave. NE
Clay Squared and
Northeast Minneapolis Arts District
2505 Howard St NE
Davis Law Firm
2825 Johnson St. NE
Dinsmore Cleaners
740 Adams St. NE
DJ Auto Care
2626 University Ave. NE
Eastside Food Coop
2551 Central Ave. NE
Eastside Neighborhood Services
1700 2nd St. NE
Grumpys
2200 4th St. NE
Ideal Diner
1314 Central Ave NE
Indeed Brewing
711 15th Ave NE
Metro Welding
3021 Central Ave NE
Mother Earth Gardens
2318 Lowry Ave. NE
NEMAA
Northrup King Building lobby
Northeast Bank
77 Broadway St. NE
Northeaster
2844 Johnson St. NE
Petscape Grooming
2500 New Brighton Blvd Suite #107
Northgate Office Park
Ready Meats
3550 Johnson St. NE
Riverland Bank
1620 E. Hennepin Suite 200
Sarah Janes Bakery
2853 Johnson St.
Sen Yai Sen Lek/Dipped & Debris
2422 Central Ave. NE
Sentyrz Market
1612 2nd St. NE
Sheridan Neighborhood
1304 University Ave. 2nd floor
SIP Coffee/Straitline Dance
34 13th Ave NE
Stinson Wine & Spirits
2315 18th Ave. NE
The Anchor
302 13th Ave NE
The Mill Northeast
1851 Central Ave NE
Theater Latte Da
Ritz Theatre
Waite Park Assn
1810 34th Ave. NE