You are invited to attend the 1st and 3rd Ward Candidates Forum for Minneapolis City Council on Monday October 18th 6:30-8:30 pm
Ward 1 Candidates – Kevin Reich and Elliott Payne
Ward 2 Candidates – Steve Fletcher, Merv Moorhead and Michael Rainville
Questions will be focused on Arts and Land-use-related issues in a live forum at the Solar Arts Building event space, 3rd floor of 711 15th Ave. NE. Major candidates have confirmed participation. It promises to be a unique and lively event.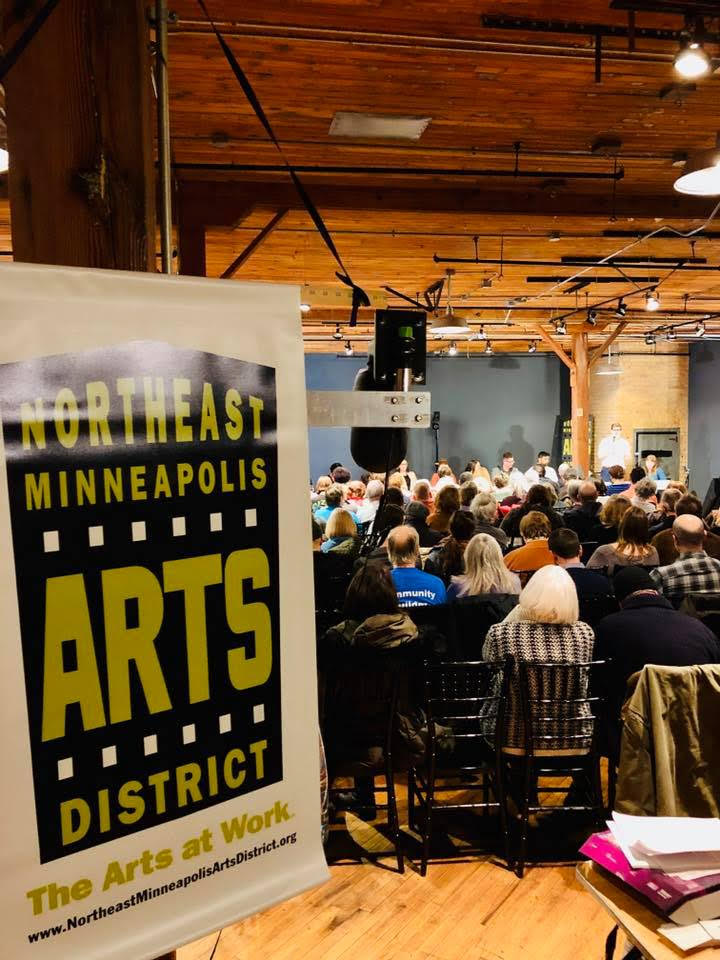 Have a question you want answered about the Arts in NE?
Audience questions on only the above subjects will be directed through the moderator and may be submitted before Oct. 18 to info@northeastminneapolisartsdistrict.org or in writing at the event.
As a non-profit organization, the arts district will not endorse a candidate, but continues a history of providing informational forums.
COVID PROTOCOL FOR OCTOBER 18 CANDIDATE FORUM
• Proof of vaccination required – we will be checking at the door to the event.
• Masks required: All who are not speaking will wear masks, candidates will mask until it's their turn.
• We will not be offering food, drink or water. Indeed Brewing is on the lower level available for snacks and drinks
• Chairs will be set socially distanced; households/mates may choose to move closer.
• Capacity may be limited to however many chairs can be set in the layout under
these conditions, plus a socially-distanced standing option in back for latecomers or
those who feel more comfortable that way.
New info for Fighting Gentrification. Get your copy at the Forum!
The Northeast Minneapolis Arts District has completed its Land Use Study and you can be the first to receive a copy at the event! This study was done by U of M graduate student Kenneth Niemeyer. The information in the study is a vital document for artists to know how to fight gentrification with concrete statistics and useful tools to know about our Arts District.